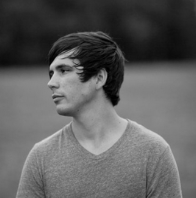 Hunter Lamb
is a former member of
Paramore
. He was born in Nashville, Tennessee during August 4th in 1985. Many call him Hunter Lamb though his official birth-name is Hunter William Lamb. Hunter Lamb had played the rhythm guitar, after
Jason Bynum
had left. Hunter had left to get married during 2007, as
Taylor York
soon had taken his place. He is currently a touring member for many bands, but does not officially play as the lead rhythm guitarist of any of them.
Hunter has a twin brother.
Hunter tweets to Hayley Williams (@yelyahwilliams) about many things, but overall he does not have much contact with her or the rest of the band.
Hunter was once living in California.
Hunter's favorite food is sushi.
Hunter's favorite drink is Dr. Pepper.
Hunter's wife's name is Heather Lamb.
Hunter had gone through plastic surgery when his brother had shot him on the face with a BB - Gun.
Hunter has a Twitter (@hunterlmb).
Hunter has an Instagram (@hunterlmb).