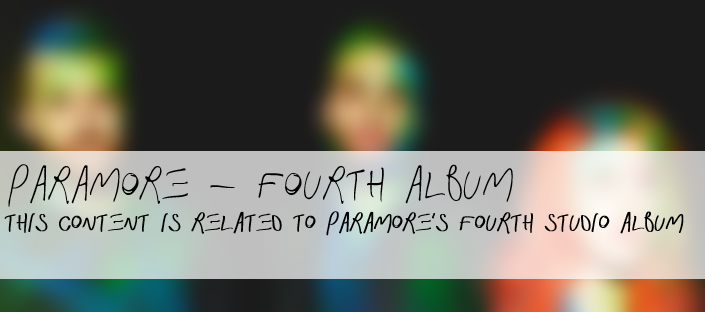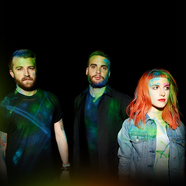 Interlude: Holiday is a song preformed by
Paramore
, and is written by
Hayley Williams
and
Jeremy Davis
. This song is apart of the
Paramore album
and does not have a music video to it. This is one of the three Interlude songs in the 4th album.
The song currently has an audio version of it, but not a music video version of it. This song was uploaded to YouTube at April 16, 2013.
Now I can move on to facing,
Big girl problems,
No more high school drama,
Graduated with honors.

And I'm drinkin' coffee while I,
Read the paper,
I've been savin' money, eatin',
Only top ramen.

Oh, oh, oh, oh-oh.

Now I get a holiday,
Wherever I go I might stay.
I don't plan on coming back,
Ever if I can help it.

Now I get a holiday,
I think I'll stay,
Holiday, think I'll stay.
Now I get a holiday.
This was the only song Jeremy Davis had participated in writing.
This along with the other songs from the Holiday Sessions was exclusively sold on National Record Day in Nashville.
| | Paramore |
| --- | --- |
| Label | Fueled By Ramen |
| Albums | All We Know is Falling, Riot!, brand new eyes, Paramore, After Laughter |
| Live Albums | Live in the UK 2008, The Final Riot! |
| Other Albums | The B Sides |
| Singles | |
| Other Charted Songs & Singles | In the Mourning, Renegade, Grow Up, Anklebiters, Hate to See Your Heart Break, Forgiveness, 26, Pool |
| Other Songs (Song List) | Other Songs |
| Extended Plays | The Summer Tic EP, 2010 Summer Tour EP, The Only Exception EP, The Holiday Sessions |
| Boxsets | Singles Club EP |
| Related Pages | Teenagers, Airplanes, Stay the Night |