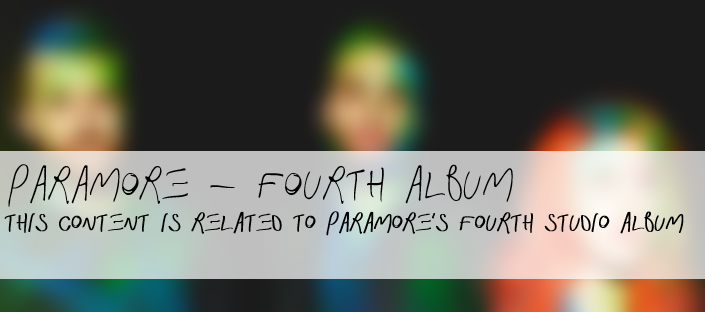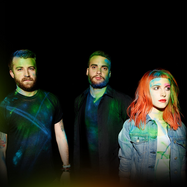 Interlude: I'm Not Angry Anymore
is a song by
Paramore
, and was written by
Taylor York
and
Hayley Williams
. It does not have a music video to it. This song is featured in the self-titled album,
Paramore
as the eleventh track of the song. This song is apart of Paramore's fourth extended play,
The Holiday Sessions
.
Music Video
Edit
Currently this song does not have a music video, but it does have a audio-recording which can be found below. This song was never charted on iTunes, though it was available on iTunes and on the vinyl disk for 2013's Record Store Day.
I'm not angry anymore,
Well, sometimes I am.
I don't think badly of you,
Well, sometimes I do.

It depends on the day,
The extent of all my worthless rage,
I'm not angry anymore.

I'm not bitter anymore,
I'm syrupy sweet.
I rot your teeth down to their core,
If I'm really happy.

Depends on the day,
If I wake up in a giddy haze,
Well, I'm not angry,
I'm not totally angry,
I'm not all that angry anymore.
This is Paramore's shortest song to be both written and recorded.
This song is one of the three interludes, as the other ones are Interlude: Moving On and Interlude: Holiday.
On the track, Taylor York had played the ukulele.
| | Paramore |
| --- | --- |
| Label | Fueled By Ramen |
| Albums | All We Know is Falling, Riot!, brand new eyes, Paramore, After Laughter |
| Live Albums | Live in the UK 2008, The Final Riot! |
| Other Albums | The B Sides |
| Singles | |
| Other Charted Songs & Singles | In the Mourning, Renegade, Grow Up, Anklebiters, Hate to See Your Heart Break, Forgiveness, 26, Pool |
| Other Songs (Song List) | Other Songs |
| Extended Plays | The Summer Tic EP, 2010 Summer Tour EP, The Only Exception EP, The Holiday Sessions |
| Boxsets | Singles Club EP |
| Related Pages | Teenagers, Airplanes, Stay the Night |
Ad blocker interference detected!
Wikia is a free-to-use site that makes money from advertising. We have a modified experience for viewers using ad blockers

Wikia is not accessible if you've made further modifications. Remove the custom ad blocker rule(s) and the page will load as expected.