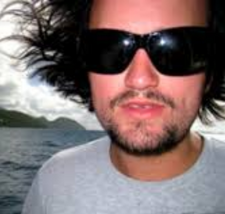 John Hembree
is the former member of
Paramore
, and a former bassist player of Paramore. He had joined the band shortly after
Jeremy Davis
had left because of his personal reasons. He had done some work with the other members of Paramore for the first album,
All We Know is Falling
. He had left soon after, though Jeremy Davis had come back after a period of time to be the bassist again. Not much is known about him, as he is currently not a part of any band.
When Paramore had first began, Hayley Williams was the neighbor of John Hembree.
He is currently married and has one child.
He has a Twitter account @captnhembree.
He has an Instagram account @captnhembree.
It was said in 2011 that he was the bassist of VersaEmerge, though this was later proven untrue..