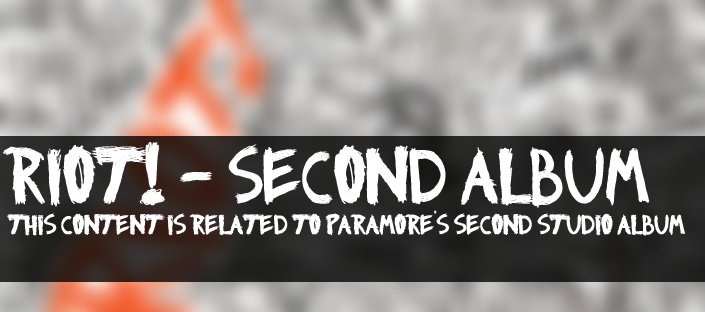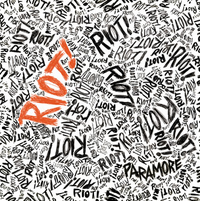 Miracle
is a song by
Hayley Williams
and
Josh Farro
, and preformed by
Paramore
. This song is apart of the band's second album,
Riot!
, as it was the seventh track from the album. This song does not have an officially released music video, nor an official audio track to it, either.
As said above, this song currently does not have an official music video or official audio track. The video below is a copy of the audio. This song is available for iTunes, along with other songs in the same album.
I've gone for too long living like I'm not alive
So I'm going to start over tonight
Beginning with you and I
When this memory fades
I'm gonna make sure it's replaced
With chances taken
Hope embraced
and have I told you?

I'm not going
cause I've been waiting for a miracle
And I'm not leaving
I won't let you
Let you give up on a miracle
When it might save you

We've learned to run from
Anything uncomfortable
We've tied our pain below and no one ever has to know
That inside we're broken
I try to patch things up again
To calm my tears and kill these fears
But have I told you, have I?

I'm not going
Cause I've been waiting for a miracle
And I'm not leaving
I won't let you
Let you give up on a miracle
When it might save you

It's not faith if, if you use your eyes
Oh why
We'll get it right this time (this time)
Let's leave this all behind
Oh why
We'll get it right this time
It's not faith if you're using your eyes
Oh why

I've gone for too long living like I'm not alive
So I'm going to start over tonight
Beginning with you and

I don't want to run from anything uncomfortable
I just want, no
I just need this pain to end right here

I'm not going
Cause I've been waiting for a miracle
And I'm not leaving
I won't let you
Let you give up on a miracle
Cause it might save you

Yeah, it might save you
Oh, it might save you

It's not faith if, if you use your eyes
If you use your eyes
If you use your eyes
| | Paramore |
| --- | --- |
| Label | Fueled By Ramen |
| Albums | All We Know is Falling, Riot!, brand new eyes, Paramore, After Laughter |
| Live Albums | Live in the UK 2008, The Final Riot! |
| Other Albums | The B Sides |
| Singles | |
| Other Charted Songs & Singles | In the Mourning, Renegade, Grow Up, Anklebiters, Hate to See Your Heart Break, Forgiveness, 26, Pool |
| Other Songs (Song List) | Other Songs |
| Extended Plays | The Summer Tic EP, 2010 Summer Tour EP, The Only Exception EP, The Holiday Sessions |
| Boxsets | Singles Club EP |
| Related Pages | Teenagers, Airplanes, Stay the Night |