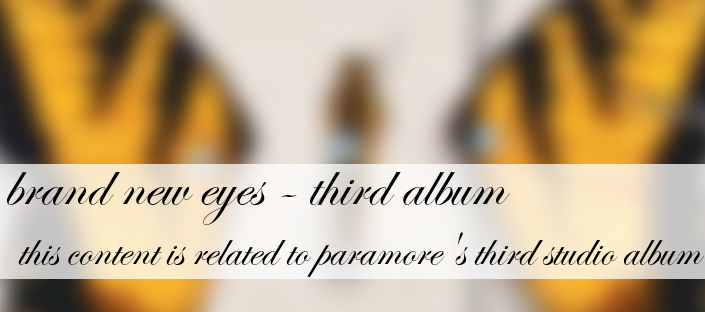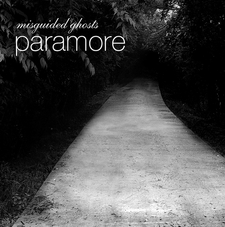 Misguided Ghosts
is a song written by
Josh Farro
,
Taylor York
, and
Hayley Williams
, & preformed by
Paramore
. This song is apart of the band's 3rd album,
brand new eyes
. This song does not have an official audio version to it, nor an official music video version to it either.
As mentioned, the song does not have an official audio or video track. The video below is an unofficial audio version of the song. The song is available on iTunes for download, along with many other songs from the same album.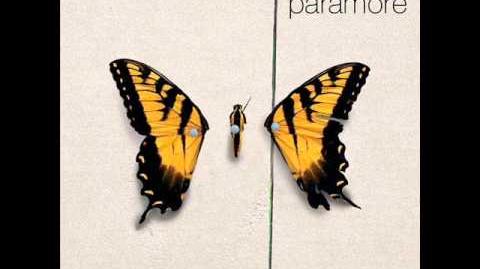 All credit goes to A-Z Lyrics for the lyrics below (http://www.azlyrics.com/lyrics/paramore/misguidedghosts.html).
I'm going away for a while
But I'll be back
Don't try to follow me
'Cause I'll return as soon as possible
See, I'm trying to find my place
But it might not be here where I feel safe

We all learn to make mistakes
And run from them, from them
With no direction
We'll run from them, from them
With no conviction

'Cause I'm just one of those ghosts
Travelin' endlessly
Don't need no roads
In fact, they follow me
And we just go in circles

And now I'm told that this is life
That pain is just a simple compromise
So we can get what we want out of it

Would someone care to classify?
Our broken hearts and twisted minds
So I can find someone to rely on
And run to them, to them
Full speed ahead
Oh, you are not useless
We are just

Misguided ghosts
Travelin' endlessly
The ones we trusted the most
Pushed us far away
And there's no one road
We should not be the same
But I'm just a ghost
And still they echo me
They echo me in circles
| | Paramore |
| --- | --- |
| Label | Fueled By Ramen |
| Albums | All We Know is Falling, Riot!, brand new eyes, Paramore, After Laughter |
| Live Albums | Live in the UK 2008, The Final Riot! |
| Other Albums | The B Sides |
| Singles | |
| Other Charted Songs & Singles | In the Mourning, Renegade, Grow Up, Anklebiters, Hate to See Your Heart Break, Forgiveness, 26, Pool |
| Other Songs (Song List) | Other Songs |
| Extended Plays | The Summer Tic EP, 2010 Summer Tour EP, The Only Exception EP, The Holiday Sessions |
| Boxsets | Singles Club EP |
| Related Pages | Teenagers, Airplanes, Stay the Night |
Ad blocker interference detected!
Wikia is a free-to-use site that makes money from advertising. We have a modified experience for viewers using ad blockers

Wikia is not accessible if you've made further modifications. Remove the custom ad blocker rule(s) and the page will load as expected.