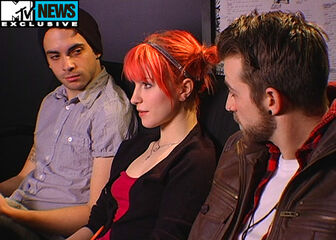 Paramore: The Last Word is the online interview that Hayley Williams, Taylor York and Jeremy Davis, the three remaining members of the band did for MTV.com. They were interviewed on December 30, 2010 and the interview was aired in January 2011. It as also available online for viewings.
The main purpose of the interview was to talk about the departure of Josh and Zac Farro, the ex-lead guitarist and drummer of the band.
The trio did confirm that several of Josh's points from his previously posted scathing blog post were true, including the fact that Hayley was the only one signed to Atlantic Records. However, they felt the statement was irrevalent, because the points covered by Josh were things they had discussed with the public for most of their career.
Josh later said that he simply disagreed with Paramore on various points they had covered during the interview, but wanted to go no further with the dispute.