Home
Talk

10
113pages on
this wiki
The Paramore Wiki is a free, public and collaborative encyclopedia dedicated to the American alternative rock band, Paramore. This site is made for many Paramore fans created by Paramore fans, so everyone is free to edit! We are an open, welcoming, community, so do not be afraid to help out around here!
Current/Previous: Band & Tour Members
Band Member Galleries
Main Albums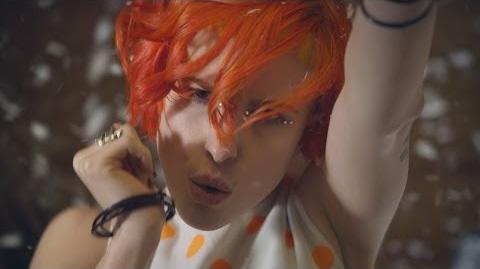 ---
Ain't It Fun is out now, make sure you subscribe to Fueled By Ramen & Paramore for new songs.
---

All pages can be edited and you are welcome to join us and contribute to this wiki. Everyone is free to create a new page or edit an existing one. If you have any questions about the wiki or helping out, you can ask one of the wikis administrators.
---
We are currently editing 113 articles and 1,099 files since April 2012.
---
---
If you want to experiment with editing a wiki, please do it in our sandbox, not in articles.
If you are new to wikis, you may want to read the help page.
If you want to help but you're not sure where to start, try improving the various articles by expanding them.
Another helpful activity would be to check the list of wanted pages for frequently linked-to articles that don't exist yet.
What is your favorite Paramore album?
What is your favorite charted song from the fourth album (Paramore)?


All We Know is Falling, The Summer Tic EP, Riot!, Live in the UK 2008,The Final Riot!, brand new eyes, 2010 Summer Tour EP, The Only Exception EP, Singles Club EP, Paramore (album), The Holiday Sessions

Visit or special 'goals' page to get weekly updates on what we are trying to work on to improve our community! This can be found in the 'Recent Edits' page or click the following link: http://paramore.wikia.com/wiki/MediaWiki:Community-corner


Nero - A loyal member of the community who is dedicated to help the wiki expand. He had helped out with the wiki when we really needed it and still contributes today, fixing codes, photos, media, and helps out with page designing. Users of the month are chosen by their effort and work put on the wiki... and it could be you!